Suzuki Jimny Optimum Lift Kit +2'' 65mm
Code: xshc 2572
690.00 €

Availability:
Suspension designed for off-road performance and safe use on public roads.
 .
Suspension strongly increases  off-road abilities, improves comfort and allows to use off-road tires with increased size. Parts of the kit provide effective work of lifted suspension by eliminating the weak points in original solution.
Installation of suspension by using basic tools without welding.
Selection of spring hardness according to the table: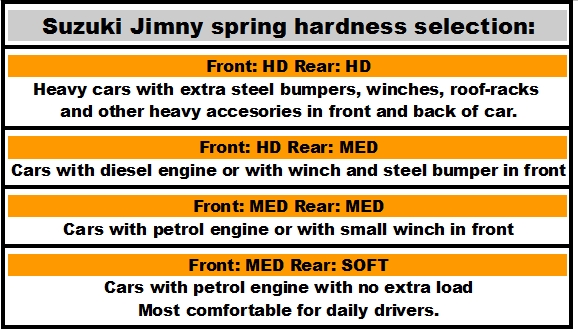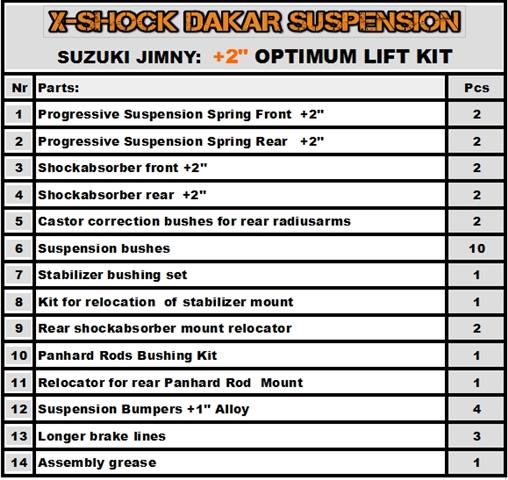 Let us know about you car production year, engine and equipment to provide best choice.
OFFICE@XSHOCKDAKAR.COM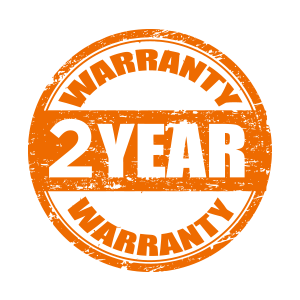 BACK