+4'' LIFT KIT HD PREMIUM SUZUKI SAMURAI
Code: XSHC SS +4PHDKIT
975.00 €

Dostępność:
Suspension kit for Suzuki Samurai - all years / models.
Suspension intended for vehicles with an increased load of 50kg to 100kg.
Cars equipped with off-road bumpers, roof racks, winches, etc.
Installation Kit does not require modifications for drivetrain / brakes.
Recommended for off-road and on-road use
Suspension assemble without welding cutting or grinding.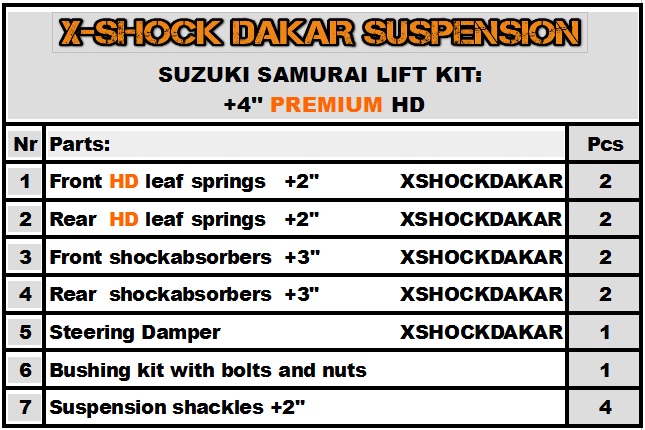 BACK